Nita Shah is a certified intermediate 2 Iyengar teacher.

She teaches with a positive energy, combining knowledge and warmth,
encouraging students to practice with awareness of their innate intelligence.
Her passion for yoga flourished during her two years of study with various teachers in India
and on her return she completed the Yoga Alliance teacher training course and began teaching in 2003.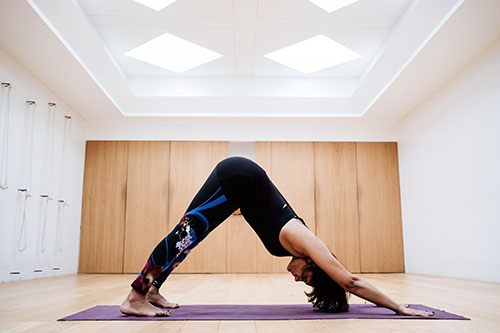 Continual on-going study and teaching lead her to train and qualify as an Iyengar yoga teacher,
as it was with this method that she experienced the most physical and mental well-being.
Nita's teaching style combines clear instruction and careful body alignment.

When the body is aligned, the breathe flows freely and the mind experiences clarity and calmness.
Simple props are used to improve understanding and awaken the body's natural intelligence,
making postures accessible to all, whatever their level of experience or ability.
Nita believes that classes should be informative, instructive and most of all,
an enjoyable exploration that makes you leave the class feeling healthier, lighter and energized.